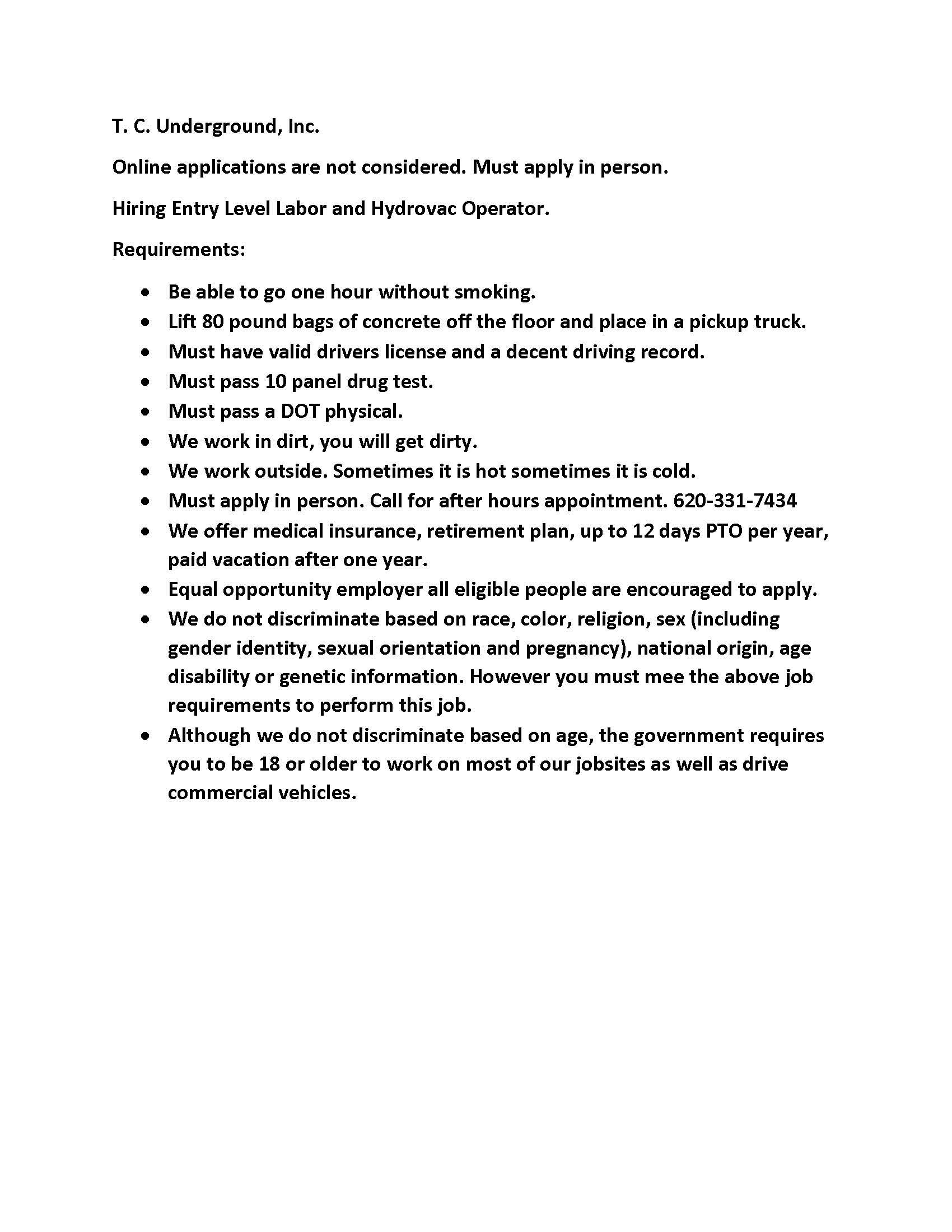 OHIO RESIDENTS!!!
T. C. UNDERGOUND, INC. OF KANSAS IS NOT AFFILIATED WITH TC UNDERGROUND, LLC IN OHIO
Their address on file with the State of Ohio is 641 Weeburn Way, Louisville, OH 44641
Statutory Agent is Timothy Pelfrey
The most recent phone number we have is (330) 871-8005
If no answer call AT&T with your complaints. Good luck.